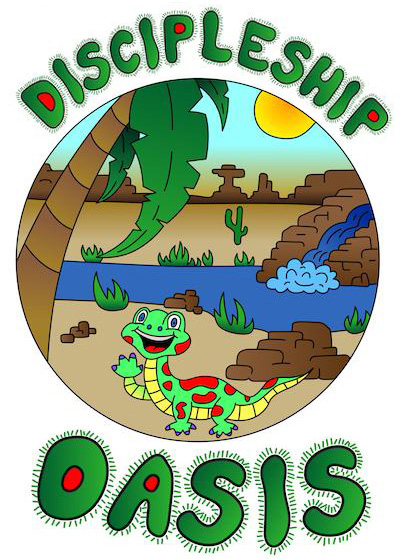 What is it?
Discipleship Oasis is the childrens ministries of Shepherd of the Hills Church, it includes everything kid.  Sunday school, childrens church, our care room and the infant's crib room are all included.  In addition our summer Vacation Bible School, our Wednesday night Youth Club, and other children events are all part of Discipleship Oasis.
Ages:
Our childrens church program is divided by age and group color (see below):
"Meercats" - (green) infants 
"Road Runners" - (red) walkers to kindergarten
"Coyotes" - (yellow) 1st to 6th Grade
Wednesday Night Youth Club - (blue) Kindergarten - 6th grade
Sign-In
As of 2016, Shepherd of the Hills implemented a sign-in procedure for Discipleship Oasis events.  Whether it is Sunday morning or Wednesday night, we ask that parents stop by our Discipleship Oasis kiosk in the foyer and sign in their child.
At sign-in, the child will receive a color-coded name tag sticker and the parent will receive a matching color pick-up ticket.  The ticket is presented, at pick-up, to the leader of the room your child is in.  This ensures the right child goes with the right adult and all are accounted for.   Thank you ahead of time for your help in keeping our children safe :) 
When Do the Ministries Meet?
Sunday School
During our 9:30 AM Service (9:30 AM - 10:30 AM), we offer a class dedicated to each Child's age group and geared towards teaching them solid Biblical Theology at their level.
Sunday School Groups:
Toddler Room

Pre-K & Kindergarten

1st & 2nd Grade

3rd Grade to 6th Grade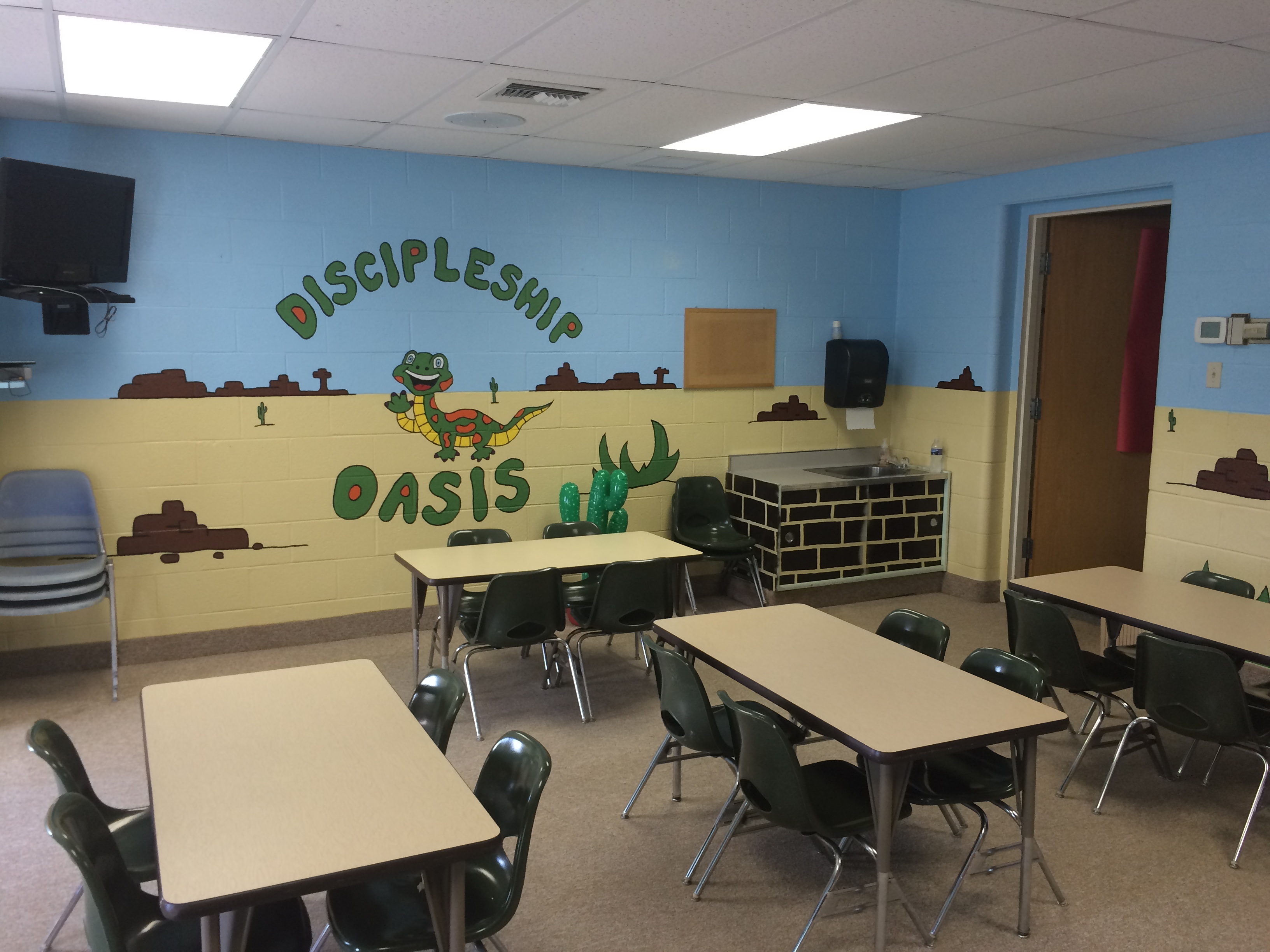 Children's Church / Care Room
During our 11:00 service, we offer a childrens church program.  During the service the children are invited up on to the stage for our Good News Mystery Box.  Each week, one child is selected at random to take home a black box and put a secret item inside.  Using that item, one of the pastors will present a gospel message during the service.  Afterwards, the children are led by one of our Discipleship Oasis teachers to their appropriate room.  Parents are more than welcome to accompany their child to their classroom and get to know their teachers.  We have some incredible volunteers who have all been background checked and are committed to the ministry of children.
Coyotes (ages 1st to 6th grade) are led to a classroom full of opportunities to learn about Jesus. They are given age-appropriate instruction and usually make a craft and/or have a snack.  
Road Runners (ages walker to k) are led to a classroom full of room to run and play.  There, they find toys, games, books and other age-appropriate material designed to provide as much instruction as children of that age can handle.  They are allowed to run, play and burn off much of the excess energy kids of that age are blessed with.
Meercats (infants) are taken to our crib room filled with cribs and infant toys.
Wednesday Night H2O Kids
During the school year, children ages kindergarten - 6th grade are invited to join our H2O Program: H2O Kids.  During the evening, the kids will begin in our Fellowship Hall for worship.  After worship they move to a Bible lesson, then a craft and finally games & snacks.  
H2O Kids meets from 6:30-8:30 on Wednesday evenings.  Drop-off and Pickup is at our Fellowship Hall Entrance (Upper level at the Red Doors). 
Parents are invited to join us Wednesday evenings as well for our Verse-By-Verse Bible Study starting at 7:00 PM.
Volunteers for Discipleship Oasis
*If you would like to serve in this ministry, please contact the church for more information.
Per Federal and State laws, background checks are required for all volunteers who work with children and youth. To start the background check process, simply click the following link to submit your information: https://ministryopportunities.org/shepherdofhills
If you are unsure if your clearances are active, please contact the church office.
*Shepherd of the Hills Church uses the third-party company Protect My Ministry for all screenings. Your information for background checks is secured using industry standard encryption. Shepherd of the Hills will not process any background check without your consent. You will be prompted to provide consent when submitting your information at the link above.