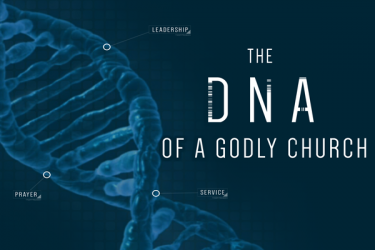 Date:
Sunday, January 6, 2019 - 10:30am
Summary:
There are thousands of Christian denominations. What does the Bible say about God's Church?
The Church belongs to the Lord: God leads and equips His Church according to His will. The Church does not belong to us, it is God's.
Provision comes from the Lord: Ministries in a church are successful because God is active. We are called to testify about the work of God in our lives; we set out in faith and He meets our needs.
Protection is provided by God: The church is built on the truth that Jesus is God. Believers are protected from the world's influence through the teaching of scripture.
(Verses cited: Psalm 100:3; Genesis 12:1; Psalm 50:10; Acts 9; James 1:17; Matthew 5:16; 1 Corinthians 3:7; Colossians 3:23; Psalm 23:4; Hebrews 13:17; Acts 20; John 17:14-17; Revelation 2:1)