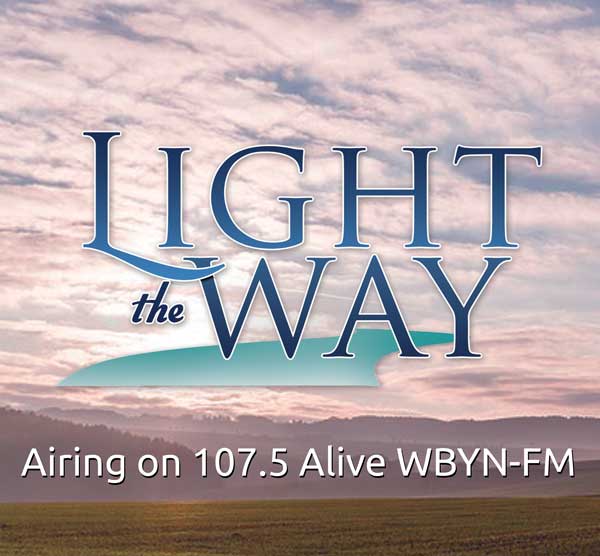 Light the Way features the Bible teaching of Dr. Collin Monger.  Pastor Collin serves as the Senior Pastor and Bible Teacher of Shepherd of the Hills Church and Light the Way Ministries.  He has authored two books, "The Pastor's Commentary: James" and "Meet Jesus: A Pastor's Guide to the Seven Signs and I Am Statements of Jesus." 
At Light the Way, we believe the most powerful tool you will ever possess when sharing your faith with others is the Word of God.  The Apostle Paul wrote, Faith comes by hearing and hearing by the word of Christ. (Romans 10:17)  Therefore, at Light the Way we're focused on sharing God's Word with you so you can share it with others in your life.
Light the Way airs on the following stations:
Boyertown 107.5 FM / Sun @ 6:30 PM
(Beginning September 1st)
Philadelphia Area & South Jersey 90.5 FM / Sat @ 3:00 PM
Mount Laurel 94.9 FM / Sat @ 3:00 PM
Philadelphia 94.9 FM / Sat @ 3:00 PM
Lancaster 95.3 FM / Sat @ 3:00 PM
Harrisburg 100.3 FM / Sat @ 3:00 PM
Hershey 100.9 FM / Sat @ 3:00 PM
York 96.1 FM HD 3 / Sat @ 3:00 PM
Honey Brook 94.9 FM / Sat @ 3:00 PM
Pottstown 101.7 FM / Sat @ 3:00 PM
Chester Springs 97.1 FM / Sat @ 3:00 PM
In addition to the radio broadcasts, you can find hours of archived messages here:  Teaching Archive      
Supporting Light The Way
If you would like to bless someone with the gift of the verse-by-verse Bible teaching of "Light the Way," you can donate to the ministry.  You can donate electronically online or make a one-time donation of any amount by sending a check to:
Shepherd of the Hills Church
527 Hoffmansville Rd
Bechtelsville, PA
19505
(make sure to write "Light the Way" in the memo line.)  
Become a Light Partner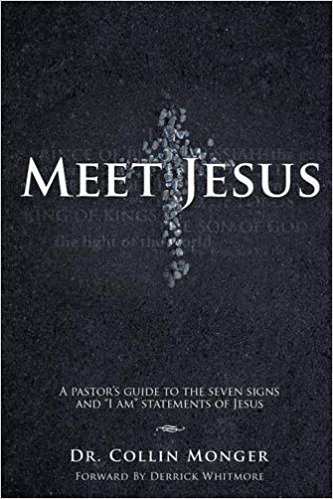 Or, if you want to become a more permanent partner you can sign up to become a "Light Partner."  "Light Partners" are those who sign up to automatically give at least $20 per month to support the ministry.  New Light Partners will receive a FREE copy of Pastor Collin's book, "Meet Jesus" just for joining us in ministry!
If you would like more information about Light the Way, or are interested in supporting this ministry, you can email us at lighttheway@soth.church.
Tune in weekly and remember to be a light to someone this week.  God bless!
Support Light The Way Radio