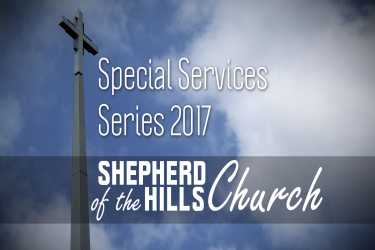 Date:
Sunday, November 26, 2017
Summary:
Americans have many things to be thankful for, Christians have even more!
We are thankful because we have died: This world no longer offers the epitome of our existence. We have been raised with Christ and must focus on heavenly things.
We are thankful for a new life: We are God's chosen, holy and beloved. Because we have been forgiven much, we also must be willing to forgive others.
We are thankful for God's peace: When we focus on the things of heaven and accept God's grace we receive the subsequent peace from God. 
We are thankful for all things: Because we know God has dominion over all things, everything that happens is ultimately a part of God's will.
(Verses cited: Colossians 3:1-4; Galatians 2:20; Philippians 1:21; Matthew 6:23; Colossians 3:5-11; Luke 12:13-21; Colossians 3:12-14; Ephesians 4:32; Colossians 3:15; Philippians 4:7; Colossians 3:16-17; Jeremiah 29:11)