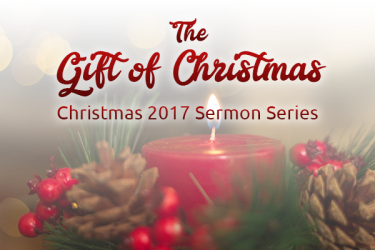 Date:
Sunday, December 24, 2017 - 9:00pm
Summary:
Finding the right gift for people can be difficult because everyone is unique. Fortunately, Jesus is the right gift for every person.
The gift is from God: Every perfect gift comes from God; Jesus came to bring us into relationship with the Father.
The gift is addressed to the shepherds: God chose to tell the lowly shepherds first. He wants everyone to hear about Jesus, the affluent and impoverished alike.
The gift is for everyone: We may not know everything about God but we have a heavenly calling to share what God has done, and is doing, in our lives.
 (Verses cited: John 3:16; Acts 10:34-35; Revelation 14:6-9; James 1:17; Job 33:13-16; 1 Kings 19:11-13; 1 Timothy 2:3-4; John 1:12; 2 Peter 3:9; Psalm 145:18; 1 Peter 3:15; Mark 16:15